QLD Poker Machine Tender #53 (Pubs) - Tender RESULTS
By Steve Gagel, Director of Business Services and Taxation
The Qld Office of Liquor and Gaming Regulation has released the result of Tender #53* today via its website, being:
$400,888 South East (

Up

from $380,870 - tender #52) – 5.3% increase
$187,367 Coastal (

Up

from $177,267 - tender #52) – 5.7% increase
$ Nil – No market ($91,000 - tender #52)
South East (12 sold from 24* available) and Coastal (24 sold from 45* available) pools failed to clear showing a potential split in the anticipated values in the current market. The last time the South East did not clear was in November 2012 – Tender #22 and Coastal last non clearing tender was in November 2018 – Tender #40. Western pool did not have any supply.
*Note that there may be an error in the early data released by OLGR as the number of available authorities on release of the current tender via the Public Trustee differs to that of the OLGR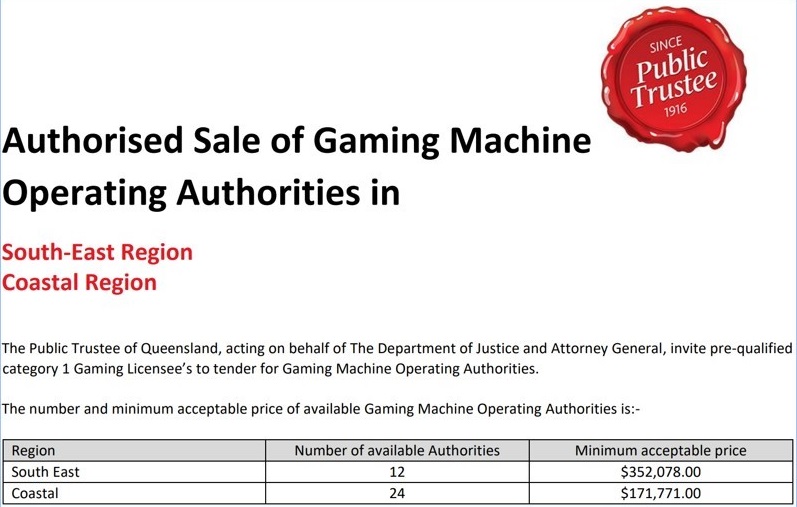 Historical data on prior tenders can be found here.