What is a novated lease?
A novated lease is an arrangement between an employer, an employee and a finance company, which allows the employee to salary package the lease payments and running costs of a car of their choice, for 100% private use.

The lease payments for the vehicle and running costs are paid from pre-tax pay, therefore your employees benefit from paying less tax. This type of lease is a tax effective alternative to buying a car outright.
About us
Prosperity Smart Drive was established in 2001 and is one of the leading providers of vehicle leasing services in Australia. Our team supports a broad client base ranging from public hospitals, to aged care facilities, charities, religious organisations, government agencies (local and state), universities, private schools, listed corporations and private businesses.
In addition to vehicle leasing services, Prosperity also offers:
Independent lending advice
Wealth management
Business advisory
Taxation
Corporate assurance.
How we work
Our innovative end-to-end vehicle service reduces employee tax by utilising their pre-tax pay to cover lease payments and running costs.
For employers: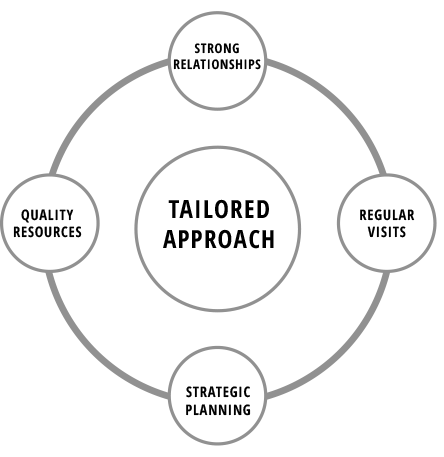 We develop strong relationships with you and relevant employees
We visit your organisation regularly to assist interested employees
We conduct annual strategic planning sessions focussing on 'take up rates', future employee education and our marketing activities
We continually invest in quality resources with ongoing training to ensure high level technical and customer service skills.
Why outsource?
| | |
| --- | --- |
| Removes pressures | Delivers outcomes |
| Administration burden | Effective component to remuneration and benefits strategy |
| Resourcing pressure on payroll, finance and human resources | Advantages to both you and your employees without increasing costs or administration |
| Need for systems to automate FBT and GST, payments and reimbursements | Supports employee attraction and retention |
Whether you are looking at ways to reduce the number of company vehicles on your books or simply allowing your employees the best options for buying their next car, novated leasing has something for everyone.
Benefits to your employees
A novated lease provides a range of benefits to employees, including;
They choose the vehicle and the lease period that best suits their needs
They won't pay GST on the purchase of their car or on its operating expenses
Reduces their income tax through salary packaging the lease payments and running costs
Simplified budgeting with all costs managed directly through regular payroll deductions
Leases can be transferable between employers
Flexible contract terms are available, ranging from one to five years
A dedicated Prosperity Smart Drive consultant will manages the whole process.
Protecting Your Investment:
Prosperity is an authorised reseller of MotorOne quality vehicle protection products, designed to give you peace of mind when it comes to maintaining your new car. Products include:
Premium Window Tint
Paint Protection
Seat and Interior Protection
Vehicle Digital Video Recorders
Minor Scratch and Dent membership